As someone who constantly goes through a battle with depression, and know many others do too, I thought I would create a post full of advice to help you fight through the hard times! If you find it difficult to stay positive and keep going, then check out these tips from lots of experience!….
Do the opposite of your 'depression thoughts!' 💭
When experiencing depression, you always feel negative and have 'depression thoughts.' These thoughts may tell you "don't go out", "don't get out of bed", "don't get ready" etc. These thoughts are rubbish and we need to turn them around! So whenever you get a 'depression thought', make sure you do the opposite. For example it could be that your depression is telling you to "stay in bed", but you must get up! It may be super hard at first, but it is very rewarding once you have completed the task.
Keep yourself busy/distracted! 🚶‍♂️
In order to help yourself get better and stay away from the negative thoughts, you can keep yourself busy and do the things you love! Some of the things I do are:
Blogging
Colouring
Knitting
Playing on the Xbox
Facetiming
Watching YouTube
You can also check out my post 20 Things I get up to when I'm bored…
I find when keeping myself busy or doing one of my favourite hobbies, allows me to distract myself from the depression thoughts and have a bit of fun!
Seek help for depression! 🗣️
In order to get better, you must seek help from professionals too! I have always loved support from many services and local people. I tend to go to my school, my GP, my friends, family, CAMHS etc. Other services you can contact for help are:
Hope line UK (0800 068 41 41)- this service is completely free and for under 35's. You can also email them: pat@papyrus-uk.org
Samaritans (116123)- this service is free and for anyone. They are there day and night to listen without any judgement. You can also email them: jo@samaritans.org
Calm (0800 58 58 58)– this service is free for men who hit crisis point. You can also use there online webchat.
Childline (0800 1111)- this service is free for people under 19 and is private/confidential. If preferred, you can email them or use their webchat.
Young minds (text YM to 85258) – this free text service is for under 25's. I tend to use this one the most as they get back to you reasonably quickly, are super friendly, you don't have to give information if its uncomfortable etc.
Face your fears! 😱
Another way of getting better is to not avoid things! A bit like when I suggested to ignore the negative thoughts and make them positive. You must face your fears because if you avoid them, they end up getting worse! For example, due to my mental health, I missed a lot of time off of school. After missing lots of time from my education, I didn't want to go back because I spent so much time away! This is a prime example as to why you have to try! It's tough to walk through the door at first, but once you have done it you feel so proud!
A healthy diet! 🥗
A key to feeling happy is having a healthy diet. When eating healthy, it allows your mood to improve. Check out my blog post for feel good foods and ones to avoid when suffering from mental health issues.
Having a routine! ⌚
Having a routine reduces stress and keeps you busy! It is better to have a schedule as you know what you are doing and there wont be any unexpected events. Having a plan of your day allows you to prioritise the main events which helps you gather your thoughts. It may be useful to write one the night before or in the morning to prepare yourself for the day ahead. I sometimes write to-do lists as it's so rewarding when you are able to tick them off!
A good amount of sleep! 😴
Sleep is massively connected to your mood. Poor sleep can increase the risk of depression and anxiety. Therefore having a good sleep is really important. For an adult, the recommended amount is 6-9 hours. People my age is 8-9 hours.
I have always struggled with sleep and used to try everything. Here's a few things that have worked for me! Tips on how to sleep 😴
Exercise! 🏋️
Exercise is super important to kill depression! This is because when exercising it allows your depression to reduce and your self esteem to rise! Research has shown that regular exercise can reduce the symptoms of depression. This doesn't have to be a massive exercise it can be; dance, walking, YouTube workout etc.
Setting goals! ✍🏻
A bit like having a routine, setting goals allows you to focus on something and get it done! You can right a to-do list or a list of your goals. It can be literally anything, even the littlest of things. Setting goals makes me feel good once I've completed them!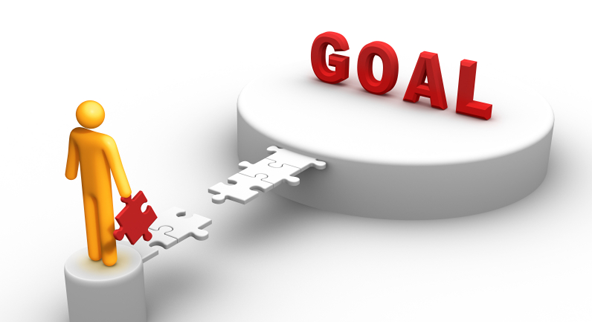 Rewarding your progress! 🥇
Rewarding your progress and acknowledging your success is really good for your mental health. This is because it allows you to realise that you are doing well.
Remember❤️…..
Remember we all have bad days! In order to recover, you cant just go upwards. You will have some ups and downs and that's ok! "It's ok not to be ok!" You will get through this and it will be hard. I believe in you. Recovering and fighting depression takes time, and even I'm still working on it. But just remember you will get better as long as you try! <3
Other Mental Health Posts:
Social Media:
|Instagram|Twitter|Tiktok|Facebook|