Good morning my lovelies, welcome to Blogmas day no.10! Todays post is a Christmas bucket list full of lots of things to do for Christmas. I hope this helps you with deciding all the things to do and the things that must be done!
Decorating the Christmas tree🎄
Decorating the tree is a tradition and one of the most important things on the Christmas bucket list! Some year we buy a real tree and others we use an artificial tree. I love decorating the tree every year!
Due to Covid, I saw this hilarious Tiktok that someone was decorating their tree with disposable masks!
Visit Christmas light switch on/ decorated houses
I love to visit local streets to see how the community has decorated their houses. It helps me get into my Christmas spirit and makes me happy seeing the beautiful Christmas lights.
You can also go to Christmas light switch ons/events. Sadly, due to Covid, they probably wont be on this year though 🙁
Go ice skating⛸️
This is a really fun activity and I really wish I could tick this off of my Christmas bucket list this year.
Drink hot chocolate☕
I absolutely love hot chocolate in the winter! Especially with marshmallows and cream!
Buy Presents for family🎁
This is a must do on my to-do lists! I always make a list of who I need to buy for, and things to get them.
Binge watch Christmas movies🎥
Of course you have to watch Christmas movies at this time!
Make a new years resolution📝
It is important to set yourself a New year's resolution because it allows you to focus on a positive for the new year to become a better person!
Remember, New year's resolutions ca literally be anything! So start setting those goals!
Have Christmas dinner🍗
You got to love Christmas dinner! I especially look forward to pigs in blankets and pulling the crackers!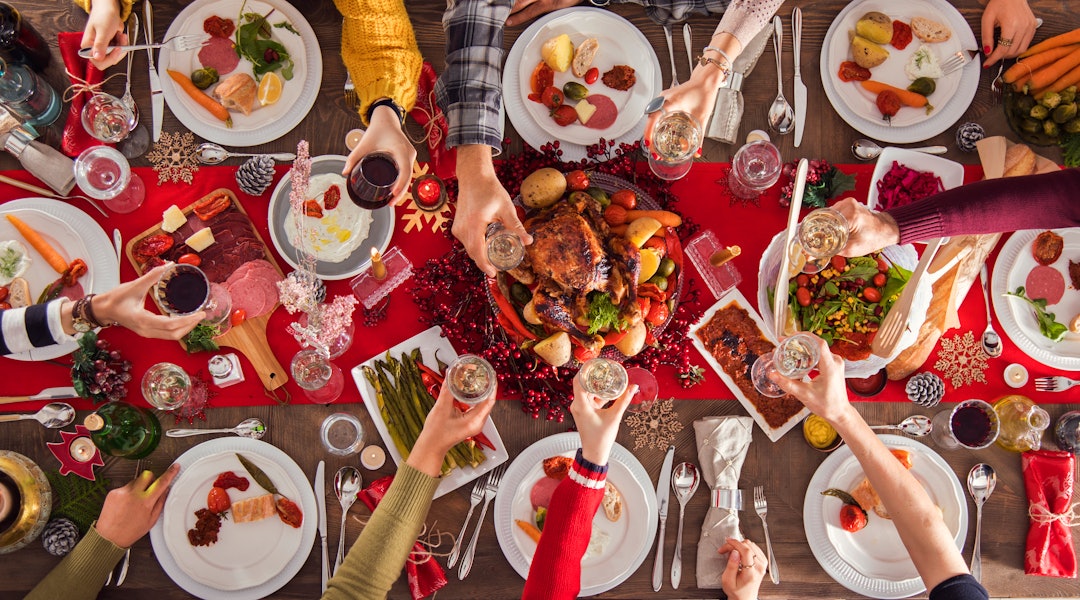 Decorate your house🏡
Another amazing tradition and something that is on my Christmas bucket list every year! This can be things such as putting Christmas ornaments up, lights on the outside, decorate your Christmas tree, etc.
Build a snowman⛄
Unfortunately, I live in a city where we barely get snow ever! However when we do, we love building snowmen and playing in the snow!
Here are some old photos playing in the snow…
Write a Christmas wish list✍🏻
I always write a Christmas wish list to share with my family for lots of present ideas as they are always asking me!
Visit family👪
I feel this is a massive part of Christmas as it is a cheerful time to spend with your loved ones. We tend to visit our family every year.
Sledding🛷
I haven't been sledding before so this is a priority on my Christmas bucket list as it looks very fun!
Wrap gifts🎁
This is on the top of my to do list as it isn't Christmas without the festive paper all over the living room!
Snowball fight🌨️
Due to having the occasional bit of snow, we don't get to do this often. However, when it does snow, it is a massive war and so much fun!
Decorate gingerbread houses🏚️
I have never done this before, and it looks so much fun! It would make a great competition between couples or families too!
Give a gift to someone in need🎁
I really feel that when you do a good deed, it makes you feel really good! I want to do the shoe box gift for those in need as it is a really sweet idea.
Snow Angels👼🏼
I love doing snow angels ( when we do get snow!) However, it is very messy!
I hope these were some good suggestions of a to-do list for this Christmas. Let me know in the comments, what does your Christmas Bucket list include?
If you enjoyed this post and want to take a look at more Blogmas posts, then check out my Blogmas category
Other Posts:
Social Media:
|Instagram|Twitter|Tiktok|Facebook|