Morning you lovely lot, it's Blogmas day 23! We are so close now! Today's post is on goof deeds to do this Christmas! I decided to create this blog post because I really want to do some good deeds as there are lots of people who won't get presents this year or see their family. I also created this post to make you aware what charities there are! If you can, I'd be so grateful if you could donate to any of them. This post also includes lots of little things that you can do for free!
Good deeds to do at Christmas!
Foodbank donation:
During Christmas time, there are lots of families who wont be able to afford to feed their loved ones. Therefore it would be so kind if you were able to donate to local foodbanks so these unfortunate ones can eat.
If you are looking to donate, you can sometimes find foodbank stations in supermarkets, hospital, schools etc. You can also drop it to your local food bank. This doesn't have to even be a full shop, it can literally be a couple of items. Every little helps!
You can also check out https://www.trusselltrust.org/get-involved/ways-to-give/donate-food/ to get involved with donating!
The Book Trust:
The book trust is a charity that sends book parcels for vulnerable children and care homes. It is a charity to help children get into reading! Donating books at this festive time can really make a kids Christmas!
If you would like to learn more on this charity or donate, then please check out https://www.booktrust.org.uk/
Crisis this Christmas:
Another good deed to do this Christmas is to check out this amazing charity, Crisis! Christmas can be a really horrible time for the homeless as it makes them alone, it's so cold etc. Therefore I believe this is an amazing charity because with your help, this charity gives gifts to people that live on the street! Your donations could go towards to;
Friendship and support
Essential food
Festive treats
A place to stay over during the Christmas period
If you would like to donate or find more information, CLICK HERE!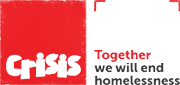 Age UK:
Due to the Coronavirus, many elderly people are going to be alone this Christmas. Therefore this charity helps support the elderly with this lonely time. If you would like to find out more, check out their website https://www.ageuk.org.uk/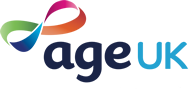 Salvation Army:
The salvation army is a charity that can give toys to children that aren't able to receive gifts at Christmas. Some of the stuff they accept as donations are;
Clothes
Teddies
Stationary
Dolls/action figure
games
Books
DVD
makeup
toiletries
By donating some of these things to the Salvation Army, you can make a real difference to a young person If you would like to find out more, CLICK HERE!
Operation Christmas child (Samaritans):
Samaritans is an amazing charity! One of the things they do for Christmas is a regular shoe box gift operation, This is where you make up a shoebox with lots of gifts inside such as toys, stationary, clothes etc for a particular age group and gender and send it off to an unfortunate child. I have wanted to do this operation for ages as it is such a lovely gesture!
Want to know more? CLICK HERE!
Little acts of kindness:
Not all good deeds have to be donating, cost lots of money, be a big thing, etc. Sometimes the littlest of things are better!
Smiling!
Smiling at someone is so powerful as it can make them smile to and become happy. Honesty just smile at someone and it will make their day!
Cook for family!
Cooking for family is another great way to do a good deed this Christmas! Even if it is something little, or a big Christmas dinner!
Send Christmas cards!
Christmas cards is a really nice gesture and can really make someone's day, especially in these strange times!
I hope this post inspired you to do something good this year or just any year-round!
If you enjoyed this post and want to take a look at more Blogmas posts, then check out my Blogmas category
Other Posts:
Social Media:
|Instagram|Twitter|Tiktok|Facebook|