Happy New Year everyone! It's time to shake off the crap year of 2020 and start fresh! To start off 2021 in a good way, I decided to create a blog post on positive new year's resolutions! Hope you enjoy reading and let me know in the comments what your resolutions and goals are!
Also I just want to say a massive thank you for all your support and for joining me through my Blogmas experience, which I hoped you enjoyed reading!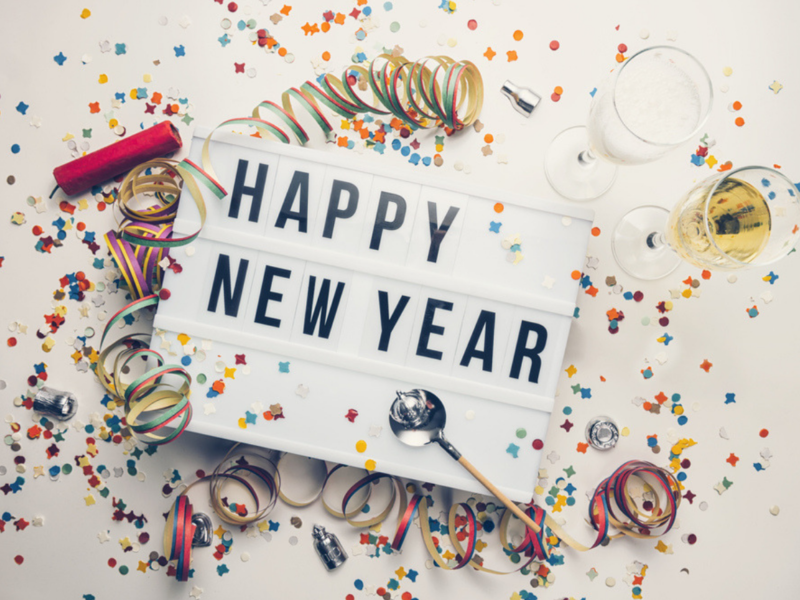 My new year's resolutions:
Building up my DA score!
If you don't know what a DA score is, it stands for Domain Authority! This means that it is a number which is allocated to your website, predicting how your website is likely to rank. I would really like to increase this to get a higher spot when searched!
Battle through my mental health!
Throughout the whole of 2020, I really struggled with my mental health and suffered through lots of tough times! Therefore I would really like to take the opportunity to have a fresh start and have a more positive mindset.
If you would like to do the same and suffer from depression, check out this post: How to fight depression 💪
Increase my views on my blog and on social medias!
As I am still a newbie to blogging and still trying to grow, I would really like to increase my views and follows on my blog and on my social media platforms. The only way I could do this is with your help so please if you can check out some of my posts, visit everyone in a while and follow me if you can. I appreciate all the support and love you all! <3 x
CLICK HERE to find all the links to my socials! xx
Attempt my GCSE's!
This year is my final in secondary school and I will be taking my GCSE's! Unfortunately, due to my mental health, I have had a lot of time off of school. This has resulted in me falling behind massively. Therefore, I put to attempt my GCSE's as one of my new year's resolutions because I am going to try and do the best that I can, despite missing out on a lot!
Start a small business!
As 2020 was a very tough year for me, and I struggled a lot with my mental health, I came up with a great plan to help others as I know how hard it is! My small business is going to be me creating boxes for people who suffer from mental health. It will contain sensory toys, self-care products, lots of useful info/services and more!
Other people will be welcome to purchase a package, however, if they do not suffer from mental health, I will just make them a self-care package. I would ask my customers questions to help me base the box around them!
I have stocked up on lots of products and will start in 2021! Also, I have received lots of donations and enquiries, which I am so grateful for! If you would like to donate, CLICK HERE!
You can check out my new Instagram account for my business!
Grow my self-esteem and confidence!
Being in lockdown has made me put on a lot of weight and also made my mental health a lot worse! Therefore, this has affected my confidence ad self-esteem massively. In 2021, I would like that to change and get my confidence back up again and start to love myself more!
Post a singing video on Instagram!
Following the goal above about self-esteem, I really want to post a singing video on Instagram! However, like I said my confidence is rather low. Therefore in the new year, I am going to try really hard to push my self to post a singing video on my Instagram. So keep an eye out!
Get some paid opportunities!
Now I have been blogging for a little while now, this year I would really like to be able to get some paid opportunities! I have many affiliates which I can get a small commission for, however I would really like more! If you could recommend any, please let me know!
Eat healthy and exercise!
I think this one is always on everyone's new year's resolutions, and it's always on mine! I have already started this, but I would like it to keep going!
Start a mailing list!
I have already made a mailing list which you can subscribe to! However I would really like to start sending emails out and learn more on mail chimp!
Here is where you can subscribe to get positive emails from me and lots of updates too! This sign up sheet can be found on the right side of my blog home page! This is free!
So those were some of my new year's resolutions! I hope you enjoyed reading them. Let me know in the comments below what your goals are for the new year!
Other Posts:
Social Media:
|Instagram|Twitter|Tiktok|Facebook|